Courtesy of San Benito High School:
The San Benito High School AVID (Advancement Via Individual Determination) program will have its first set of four-year students graduate in June 2019, with many expected to head to college — a key tenet of the program.
Four AVID teachers are working with 395 students in all four grades this year, including 79 seniors (68 of whom have been in AVID all four years), providing academic instruction and other support to prepare students for college eligibility.
"Every AVID senior is working on college applications or has already submitted them," said AVID teacher Ashley Masula. "Several have already received acceptance from out-of-state schools." The seniors are in the process of requesting letters of recommendation for the local scholarships that are available in the spring semester.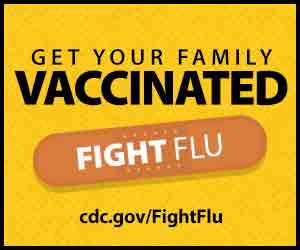 AVID Coordinator and teacher Laurie Chavez said, "We improve organizational skills, critical thinking skills, increase student involvement in community service, prepare and support students for entry into the most rigorous high school courses, and empower average students to achieve academic excellence."
The typical AVID student at SBHS has the potential and desire to attend a four-year college, average to high test scores, a 2.0 to 3.5 grade point average, appropriate classroom behavior, a good attendance record and work habits and is willing to commit to studying and completing homework each night. Students must also meet one of the following criteria: be the first in their family to attend a college or university; be from a group historically underrepresented in four-year colleges, come from a low-income family or have other special circumstances.
AVID teacher Gregory Brazil said he considers the program to be "a tool kit for students. AVID is a place where students are placed in a rigorous setting and given all the tools to success, and then are taught to use those skills. It's still up to the student to take the initiative and utilize said skills."
Students in the SBHS AVID program work with tutors, learn to read critically and take notes while developing interpersonal relationships and self-reliance, Chavez said. The students visit college campuses, interact with guest speakers and participate in extracurricular and community activities, with a goal of preparing them for college and a career.
AVID 9 freshmen focus on "building the skills that will permeate into all aspects of academic life and non-academic life as well," Chavez said. "The primary skills that AVID 9 works toward are enhancing each student's critical thinking abilities, taking and interacting with quality and focused notes, and collaborating with peers in an academic setting."
All AVID students are encouraged to take at least one advanced course.
"We challenge our students to take on the rigor that an advanced course offers," Chavez said. "They learn how to take notes through AVID focused note-taking skills, develop study skills and test-taking skills, and apply it in all classes."
Students are taught to use academic language and learn how to self-advocate to improve their grades and relationships with teachers.
Brazil said that every incoming AVID student is encouraged to take an Honors or Advanced Placement course during their time in high school, though each student's needs and abilities are considered when scheduling.
"That means each year or semester a student may not be in a labeled AP or Honors course, but they will be in classes that challenge and allow them to grow academically," he said.
SBHS Educational Services Director Elaine Klauer said the AVID program is another example of the school's commitment to academic excellence and opportunity for students. The district's Strategic Plan, adopted by the Board of Trustees in October 2017, has a focus to promote and establish academic excellence, maintain an inclusive environment for all students, continue facilities maintenance and construction projects support by voter-approved bond measures, and maintaining the district's fiscal solvency.
"We are moving to becoming a Distinguished School by 2021," Klauer said. "Our five-year plan is to be an AVID demonstration school" that is an exemplary model of the AVID college readiness system.