Courtesy of San Benito High School:
The San Benito High School Life Skills Department has a partnership brewing with the local business Java Express to form the Baler Strong Coffee Company, a campus-based business through which students with special needs can develop and practice social norms, communication skills, money-handling and team building.
For now, the business, launched Friday, Nov. 9, takes emailed orders from campus clients only, offering coffee, Ghirardelli hot chocolate, hot tea and iced tea, along with a selection of baked goods to teachers, staff and administrators. Organizers plan to make the Baler Strong coffee available to the public at school sporting events and activities.
Special Education transition teacher Chalene Hernandez said the company is a revamped version of the Happy Cup business through which Life Skills students in recent years sold and delivered food and drinks to SBHS staff in order to build business skills.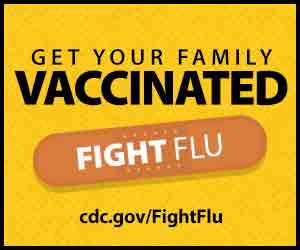 "We want to include all Special Education students in the business," she said, noting that Annie Goularte helped the business get off the ground through a $600 donation from the Gary Goularte Foundation. Roger and Cindy McDonald, owners of Java Express, provided a register and stand, tickets and supplies including coffee and cups. The district has provided an iPad to help with order processing and students in the metals and woods programs at the high school are making a cart for the business.
"I wanted it to be the students taking a leadership role," Hernandez said of the business, noting that it may expand to become a club and involve general education students.
Orders are accepted through a Google form emailed to Baler staff members and the company is selling 16-ounce tumblers that can be refilled each time a person orders.
The company plans to start with once a week orders, but could expand to multiple days each week. Java Express will offer seasonal flavors, such as Pumpkin Spice and Peppermint Bark, in addition to a traditional coffee flavor. The business
The 12 Life Skills students in the Transitions work Mondays and Wednesdays for Java, breaking down boxes and recycling, learning responsibility, developing skills and giving back to the local business that is helping support the effort.
Special Education Instructional Aide Danielle Craig, an organizer of the recent Baler Buckaroos Life Skills Rodeo on campus, was a 15-year employee of Java Express, providing another connection for the school/business partnership.
"Our end goal is to not just help our (special education) students but have general education students work with them as we educate our community and staff about our program," Hernandez said.