San Benito County election officials counted another 5,000-plus ballots Tuesday night, and it all but wrapped up the closest of the local races.
Among the closest races, District 3 County Supervisor candidate Peter Hernandez jumped out to a 10-point lead and insurmountable advantage with the latest vote count. Other candidates further solidifying their leads, and ending any drama going into a count of the final 3,165 ballots, included those in races for the Gavilan College Board, the Hollister School Board, San Juan Bautista City Council, the Measure G sales tax and the Measure X Gavilan College bond.
Hernandez took the most dramatic jump in his lead with the latest count. He now has 55.5 percent of the vote to 44.5 percent for opponent Pat Loe, or a lead of 1,526 to 1,224 votes, according to the elections office.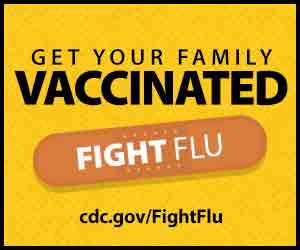 In the race for the Gavilan College Board Area 7, Irma Gonzalez now has 44.3 percent to 40.3 percent for Michael Alcorn, or 2,939 votes to 2,670 votes. It's a healthy margin with so few votes remaining to count as well. Jason Hopkins, who dropped from the race, still has 15.4 percent of the vote.
In the race for the Hollister School District Board of Trustees, Carla Torres-Deluna has 23.2 percent. Stephen Kain has 20 percent. Jan Grist has 18.6 percent. And Pat Moore, the one incumbent in the group, has 17.2 percent. Grist has an advantage of 4,442 votes to 4,115 for Moore, and the trend hasn't moved in Moore's favor since Election Night.
In another race for three open seats, on the San Juan Bautista City Council, Cesar Flores has 26.6 percent. Leslie Jordan has 24.1 percent. Mary Vasquez Edge has 21.3 percent. Harold Gomes has 18.1 percent. Edge is ahead 266 to 226 votes, but that's a decent margin with so few voters in San Juan.
As for the measures, Measure G sales tax supporters can breathe a sigh of relief because the lead appears insurmountable, with 68.9 percent in favor and 66.67 percent needed for approval. The same goes for the Gavilan College bond. San Benito County support has inched up in later counts, now nearing 52 percent. When combined with the Santa Clara County vote, where 61.8 percent have approved, the total approval is well over the 55 percent needed.
Other races with clear victors include Jeanie Wallace for Gavilan College Board District 5; Cindy King and Ted Zanella for North County Joint Union School Board; Jim Gillio for District 4 county supervisor; Ignacio Velazquez for Hollister mayor; Rolan Resendiz, Honor Spencer and Marty Richman for Hollister council; Doug Williams for San Benito County Water District Board; Josie Sanchez for the hospital board; and Mary Casillas for the hospital board.
For full results, go here.