Hollister police are investigating the apparent homicide of a 40-year-old Hollister woman.
According to police:
On Aug. 8, officers responded to Hazel Hawkins Hospital for a victim of a gunshot wound. The victim later passed away from her injuries. The Hollister Police Department is asking for the public's help with information about this incident.
On Aug. 8 at 1:14 a.m., Hollister police officers were dispatched to Hazel Hawkins Hospital regarding a gunshot victim. The victim was identified as Lisa Hall, 40, of Hollister. She later died from her injuries.
Lisa Hall was brought to the hospital by a man that would not or could not provide information about her injury.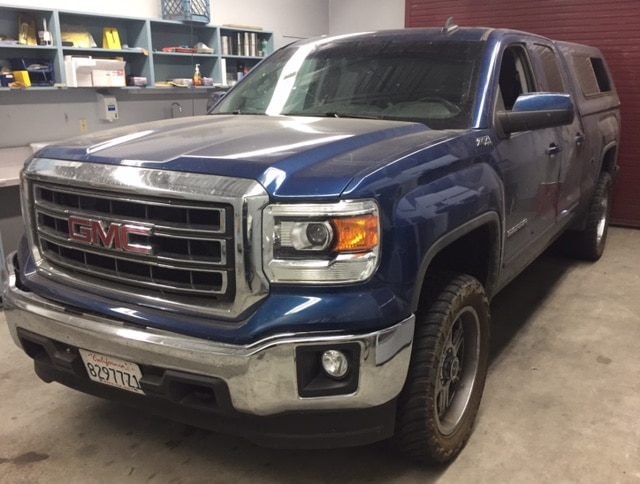 Hollister Police Detectives discovered Lisa Hall had been visiting business establishments in downtown Hollister earlier in the night with the same male subject who later brought her to the hospital. They left the downtown area after midnight in a dark blue lifted GMC pickup with camper shell (See Picture Above).
There is a gap in time from when she left the downtown area and was later brought to the hospital with the gunshot injury. The Hollister Police Department is seeking the public's help with any information about this shooting.
Anyone having information on this case is asked to call Detective Martinez at the Hollister Police Department at 636-4330. Persons wishing to remain anonymous can call the WeTip Hotline at 800-87-CRIME. Information provided to WeTip may qualify for a reward.
The Hollister Police Department would like to express our sincerest condolences to the family and friends of Lisa Hall.