Hollister's John Crepeau isn't your typical food truck driver.
The Hollister resident manned a mobile feeding station for about two weeks in the aftermath of Hurricane Michael in northwest Florida.
Crepeau, who's retired, tends to find himself in disaster zones as a volunteer for the American Red Cross. For his most recent deployment to Florida, he helped provide meals to those affected by a hurricane that struck the coast in mid-October. That hurricane became one of the most devastating storms in recorded U.S. history.
Crepeau is trained in sheltering and feeding for the American Red Cross. He drove an emergency response vehicle, or mobile feeding station, at the site of the hurricane.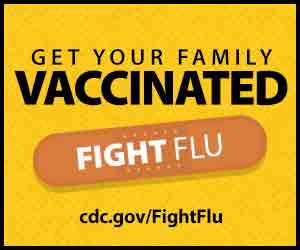 "We take out hot meals twice a day to the community," Crepeau said last Sunday while still in Florida before returning home this week. "We kind of search and feed people who are trying to get back into homes."
He's among 200 volunteers affiliated with the Central Coast chapter of the Red Cross. He was among two Hollister residents deployed as volunteers to Hurricane Michael, said Jim Burns with the nonprofit organization's local chapter.
For Hurricane Michael, Crepeau explained how he'd worked out of Port St. Joe in Florida near Panama City Beach.
"This whole Gulf Coast was pretty wiped out," he said last Sunday while in his 13th day of a 15-day deployment.
He described seeing homes with floors and foundations existing, but nothing else. As for the vehicle in which he drove and worked, it came from Texas. He was planning to drive it back there once done with his deployment before flying home.
"Every chapter across the U.S. will provide vehicles for a disaster," he said.


He described the mobile feeding station as a "very long van" with arrangements for feeding out of windows. He likened it to a "very nice food truck."
In the mornings during the deployment, he would go into a kitchen where food had been prepared by the Southern Baptist Church. They placed it into insulated containers, and he would load the food onto his vehicle. He said he gave out around 75 meals daily.
He said volunteers had stopped feeding last Saturday, 23 days after the storm hit. And he called it a good experience and rewarding, despite tensions naturally flaring up during such a situation.
"In the end, it's all worthwhile," he said.
He was among about 1,500 Red Cross volunteers responding to the disaster. Volunteers make up about 90 percent of the organization's workforce, Burns said.
"First of all, let me just say that the Red Cross wouldn't exist without volunteers like John," Burns said.
Burns said among the 200 chapter volunteers, about 50 had been deployed to either Hurricane Michael or Hurricane Florence in the Carolinas. He said the Central Coast volunteers are a relatively active group.
"They really make themselves available for deployments," he said. "Red Cross volunteers do heroic work on some of these national-level disasters."
For the hurricane season so far, the Red Cross has worked with partners to serve three and a half million meals and provided more than 180,000 overnight stays in shelters.
He thought Hurricane Michael had been Crepeau's eighth deployment, while Burns said such volunteers also respond to local disasters like fires.
"They're also unsung heroes when it comes to responding to smaller-level disasters," Burns said.