Since comedian Michael Mancini became a cop about two decades ago, he's had plenty of good material coming out of his police work. "Ever since...
The staff at Chamberlain's Children Center in San Benito County is preparing for the inaugural Stand Up For Kids fundraiser event set for April...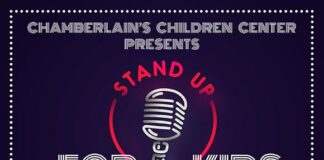 Patrick Ellis hopes a night of comedy becomes an annual tradition for Chamberlain's Children Center as a way to raise funds for the local...