Monthly Archives: January 2019
Robert E. Evans passed away at his Salinas, California residence on December 20th, 2018 at the age of 58 years. Full obituary to follow. A Memorial...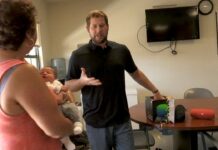 On Sept. 2, 911 dispatcher Valerie Conner helped San Benito County residents Ashlin and Andrew Braddock deliver their baby boy over the phone. Eleven...